(4)

(6)

(2)

(1)

(4)

(7)

(1)

(5)

(6)

(14)

(1)

(6)

(10)

(4)

(10)

(6)

(1)

(3)

(7)

(3)

(3)

(6)

(14)

(4)

(3)

(3)

(2)

(1)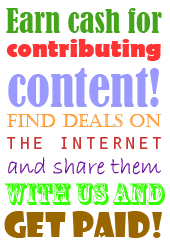 Videogames & Consoles
Showing offers 1 to 1 of 1

Assassin's Creed: Revelations with Free Original Game

This is abrilliant deal from Play.com. They have the latest Assasins Creed: Revelations for sale for £39.99 but it also includes the original Assasins Creed Game plus a Bonus costume. This will bring a smile to any Assasins Creed fan for Christmas. Playstation 3 only.
More Info - Hits: 604 - Votes: 4



Like us on facebook for another way to stay in the loop and never miss a freebie, competition or amazing deal.