(4)

(6)

(2)

(1)

(4)

(7)

(1)

(5)

(6)

(14)

(1)

(6)

(10)

(4)

(10)

(6)

(1)

(3)

(7)

(3)

(3)

(6)

(14)

(4)

(3)

(3)

(2)

(1)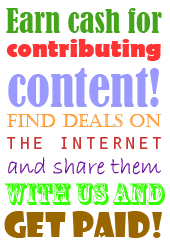 Mobile Phones
Showing offers 1 to 6 of 6

Free Nokia 1800 Phone and 32 Inch Samsung HD TV

At OneStopPhoneShop you can get a FREE Nokia 1800 on a £20 a month contract with Orange with 200 free minutes a month and unlimited free texts. Plus you also get an amazing Samsung 32 inch HD TV thrown in.
More Info - Hits: 1141 - Votes: 22


Blackberry Curve 3G 9300 only £200 on O2 PAYG

For those who want 3G but don't want to fork out for a 9700. The best price I've seen is at O2 PAYG just £200, it's 249 everywhere else. Features include 3G and Wi-Fi, Optical trackpad, 2 Megapixel camera and GPS. If you've seen this for better price anywhere please leave a coment letting us know.
More Info - Hits: 407 - Votes: 3


SIM Only 30 Day O2 Mobile Contracts for Just £10p/m

If you already own a nice mobile phone you can avoid commiting to a new long term contract by taking out a SIM Only contract with O2. For just £10 per month you get 100 free minutes, Unlimited texts and last but not least the flexibility of just 30 day contract. With many contracts now costing up to £30 p/m for 18 or 24 months this offer could save you bundles. If it doesn't work out for you after 1 month you can simply cancel the contract.
More Info - Hits: 466 - Votes: 9






Vodafone SIM Only Offers

Vodafone SIM Only Offers give you free unlimited text messages, up to 700 anytime free minutes and free calls to 3 firends all for just 20GBP per month on a 30-Day contract.
More Info - Hits: 428 - Votes: 5



Like us on facebook for another way to stay in the loop and never miss a freebie, competition or amazing deal.