(4)

(6)

(2)

(1)

(4)

(7)

(1)

(5)

(6)

(14)

(1)

(6)

(10)

(4)

(10)

(6)

(1)

(3)

(7)

(3)

(3)

(6)

(14)

(4)

(3)

(3)

(2)

(1)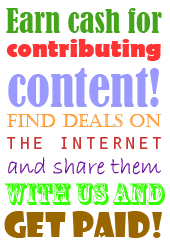 Lifestyles
Showing offers 1 to 7 of 7

Get Matched with Therapists

The TimeWith website is a brilliant resource that connects you with the right therapist for your needs. After filling out a quick questionnaire they give you a set of matches and you can anonymously message therapists that you think are a good fit.
More Info - Hits: 93 - Votes: 1


Find Someone Special at Mate1

If you are looking for someone special join Mate1 today for free and gain access to a vast member database of like-minded people who are ready to make a connection.
More Info - Hits: 665 - Votes: 10


Vote For Change

Politicians have let us down. It's time for a change. Vote For Change is a an organisation that determined to make politicians accountable for their actions. Support their efforts to get the Government to announce a referendum on electoral reform before the next General Election. Simply signup on their web site.
More Info - Hits: 752 - Votes: 3











Like us on facebook for another way to stay in the loop and never miss a freebie, competition or amazing deal.