(4)

(6)

(2)

(1)

(4)

(7)

(1)

(5)

(6)

(14)

(1)

(6)

(10)

(4)

(10)

(6)

(1)

(3)

(7)

(3)

(3)

(6)

(14)

(4)

(3)

(3)

(2)

(1)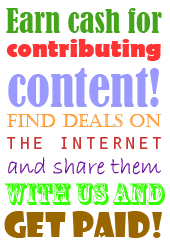 Film and TV
Showing offers 1 to 6 of 6

Virgin Media Player Bundle with 70+ Channels

Time to upgrade your home entertainment! The Virgin media Player Bundle is on SALE Now for just £29 per month you get 70+ TV Channels plus Superfast Fibre Broadband398 up to 50Mbps and Phone. This deal won't last long so head over to the Virgin media web site to secure this entertainment package now.
More Info - Hits: 314 - Votes: 0


Free £25 M&S Voucher With Sky Digital

With Christmas just around the corner don't rely on terrestrial TV for your cinematic entertainment. Join Sky Digital today and they will also give you a £25 M&S gift voucher.
More Info - Hits: 611 - Votes: 5











Like us on facebook for another way to stay in the loop and never miss a freebie, competition or amazing deal.