(4)

(6)

(2)

(1)

(4)

(7)

(1)

(5)

(6)

(14)

(1)

(6)

(10)

(4)

(10)

(6)

(1)

(3)

(7)

(3)

(3)

(6)

(14)

(4)

(3)

(3)

(2)

(1)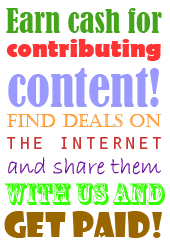 Automobiles
Showing offers 1 to 4 of 4

£9 BP Car Wash for just 50p

BP have got some incredible offers on at the moment. The pick of the bunch is the £9 car wash for just 50p. Other deals include 50p for a cup of Wild Bean coffee and 10p for a pack of Wrigleys Chewing gum. You can either print off a voucher for any of the offers or download it to your mobile and present to them instore. Valid until 8th of July 2013.
More Info - Hits: 1882 - Votes: 9


Test Drive the Grand Cherokee S-Limited

The Grand Cherokee S-Limited is the 'Most Awarded American SUV Ever!' The S-Limited model has both beauty as well as brains and has real-world 4x4 capability and excellent fuel efficiency. Now available with 0% APR finance. Book your test drive today!
More Info - Hits: 389 - Votes: 3


Mitsubushi Test Drive or Brochure Request

If you are looking to buy a new car why not try Mitsubushi. Visit the web site linked to and you can request a free test drive or brochure to find out more about several Mitsubushi models.
More Info - Hits: 643 - Votes: 6





Like us on facebook for another way to stay in the loop and never miss a freebie, competition or amazing deal.