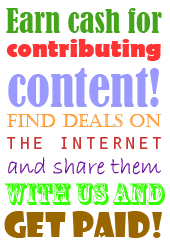 The Xbox 360 Live is a major improvement on older consoles bringing it right up to date with the leaders in the field. Improved graphics and reliable online gaming makes this a big favourite with loyal users.
Contributed Review By: Stephen
Published: September 02 2009
I find Xbox Live To Be very good. The Only problems I have with it is I find to have a lot of lag from time to time plus I also think it's a bit of a joke how u have to pay to go online where you donít have to pay to play on the multi-player PS3. You would think with this completion the online experience would be free on the Xbox.

Games wise I do find the game play very good plus also there is a large verity of games to choose from, plus I don't get the point in the red lights, twice I've had this happen to mine making me get rid of it and not having another Xbox needs to stop making them so complex and easier like the PS3 like I said before you don't have to pay to go online plus don't get the 3 red lights.

Plus also you can browse the web and go on any sites you want or go on the Xbox website where you can download demos and add on to games to help you enjoy the gaming experience to the full. Other Problem is that it isn't the best looking console compare to others and the controllers are big for young children.

The Best Game I found best for Xbox live was Call of Duty World at War First of all. I want to say that I'm not the biggest fan of first-person-shooting games. Second of all even, I think this game was kick-ass.

This game isn't all perfect though. Despite the fact that it's based on a real war, some parts are not all that realistic, my point is that you're not playing some Marvel super hero game and your sergeants and comrades should not be bionic, if they get in the face they should die not get back up.

This game also shouldn't have gone for co-op mode either, it's like they had just enough time to fit it into the game at the last second and didn't have enough time to make it with quality. This game isn't horrible either. This game is great and the product in its entirety kicks ass. The levels are very well thought out and literally, you'll never know what's around the next bend.

Online multiplayer is great too, it's that one reason you'll keep playing after you beat it. Multiplayer does have some unfortunate lags but all that depends on your connection. Handling and using your weapons is fun but your guy will reload at the most unfortunate times and you'll be surprised at how many times you'll die on the same spot.

Considering everything this game really does the job right. plus u can also get loads off accessories like headsets and cameras were you can speak to your friends online and can also help you in a match to warn team mates when the enemies coming their way.
Related keywords for this review (Xbox 360 Live): xbox 360, xbox live, xbox review, xbox games console, call of duty world at war review, marvel games for xbox