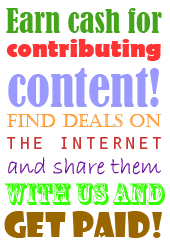 The Blackberry Bold represents the latest evolution in the popular Blackberry 8800 series, appealing equally to the casual and business user. The Bold 9000 features a full QWERTY keyboard making emailing, web browsing and instant messaging a much easier e
Contributed Review By: Martha
Published: November 18 2009
I got my new Blackberry Bold last month and I'm still impressed with what this toy is capable of and it is without a doubt the best phone Iíve ever had! A phone that can be used for a good several years without having to buy a new one. It has got the coolest screen Iíve ever seen. The size of the Keyboard is just perfect, it works effortlessly and quickly too. it doesnít matter whether your fingers are a bit chunky, it is really a pleasure to type on.

It has really got plenty of multi-media devices so for sure it keeps me entertained for ages. it is amazing it does everything you would want and more. This little thing got sat nav on board, very useful either in a car or on the bus or walk anywhere, easy and quick to use. Plus there are many other applications, like google, facebook, of course email, which is easy to set up, 3G connectivity, Wi-Fi works fantastically, the thing I love best is a brilliant way it shows the sms in conversation.

It can also open word docs, excel, and even PowerPoint... genius! of course a size of the doc is quite restricted, but it is not a problem at all. Battery life is well, I would say good, though it might be because I keep playing with it over and over again, it is such a pleasure!

To make the battery last much longer, I think it would be quite sensible to just swich off the Wi-Fi when I am not using it.. every little helps ;) this phone is not tiny , but in fact you have to admit, it is just like a little laptop that you can just hide in your pocket.. and it is not as big as some of the other phones on the market.

I think the Blackberry Bold is great for both just personal use, and also for business or work use as well. the only slightly negative comment that I would have are as I mentioned, the battery life, which could be better, and the other thing would be the camera. It is only 2 MGPXL, it is good, but I actually expected a bit better quality.

Overall, it has got:

-- 2 megapixel camera with LED flash and video recording
-- LCD display: 480 x 360 pixels
-- Media player ( MP3, WMA, MIDI )
-- SMS, MMS
-- instant messaging
-- push email
-- attachment viewer, excel, power point, word documents
-- Built-in speakerphone
-- Voice dialling
-- Voice memo recorder
-- MP3 ringtones
-- GPS
-- calendar
-- Personal organiser
-- Internet
-- Connectivity: WLAN, Bluetooth 2.0, USB, RIM wireless modem, 3.5mm stereo headset port
-- Memory: 1GB + 128 MByte flash memory plus micro SD memory card slot
-- Size: 114 x 66 x 15 mm
-- Weight: 136g

I am very happy and satisfied with my Blackberry, it is a great choice if anyone is thinking about it. Go for it! I strongly recommend it.
Related keywords for this review (Blackberry Bold): Blackberry Bold, blackberry features, facebook on blackberry, wifi on blackberry