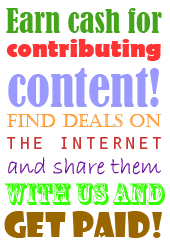 The Sony Ericsson C510 Cybershot is a phone that is all about capturing the moment. Featuring a 3.2 Megapixel camera with autofocus and flash and video capture at 30 frames per second, the C510 Cybershot is also the first Sony Ericsson phone to feature Sm
Contributed Review By: Barry
Published: November 18 2009
I ordered my Sony Ericsson C510 last week due to an unfortunate accident which occurred between my toilet, my back jeans pocket and my C902 Sony Ericsson Cybershot.

My reason for choosing the C510 was a matter of two things. Money shortage is the first. Thereís no way I could afford another C902 so I got looking for an alternative. And secondly the looks of the C510! Being an owner of a C902, all be it a slightly damp one, I can honestly say the C510 is much more appealing to the eye.

The Sony Ericsson C510 is a stylishly designed mobile phone and is packed full of the highest quality imaging technologies. With the 2.2 inch TFT screen displaying over 262k colours with screen resolutions of 240 x 320 pixels any photos taken really look crisp and very clear and for its lower price is an unbelievable bargain with its cybershot technology. The 3.2 mega-pixel camera function comes with the highest of quality features which include 3.2x digital zoom to zoom on the more distance of objects, Face Detection meaning the phone will automatically focus on the faces in the photo, Smile Shutter this feature will make the camera automatically take a photo when the subject smiles, there is a Photo Light to brighten those darker surroundings, Photo Fix this feature will adjust the light and contrast after the picture has been taken, Auto-Focus, Geo Tagging and Picture Blogging allowing the user to put their photos on-line in seconds.

Ok these days most phones now have a higher pixel performance but with the C501 it doesnít really matter! I was instantly amazed buy the superb quality and Iíve uploaded quite a few pictures to my desktop and their flawless, (even mixed up with my pictures from my C902 which is 5 mega-pixel ).

Camera aside, although not a dedicated walkman device the C510 is still more than capable of catering for your music and multimedia needs and it plays back all of the expected formats. The phone also features album art which provides your musical collection with that creative touch. Transferring music from Pc to phone is simple as always with the included cables and software.

There is an FM Radio with RDS technology, Bluetooth Stereo with A2DP technology, Album Art, Mega-Bass to really give those tunes more a kick and tone, Music Tones in MP3 and AAC music formats, PlayNow enabling the user to download music straight to their phone and TrackID allowing the user to record a few seconds of a track and have all the details of the artist and album sent to the handset within seconds. The phoneís sound quality is great when in a call or using speakerphone also and thereís no muffling or change of volume during a call.

The C510 being a 3G enabled handset was a welcome surprise, and is also equipped with HSDPA mobile broadband which enhances internet browsing speed including support for YouTube.

Another highlighting feature of the C510 is the smart display which rotates between tall and wide orientations when the handset is turned and the C510ís lens has a protective sliding cover which is a guilty pleasure to fiddle with, but there are few frills besides as we all like a fiddle with it for some reason.

Battery life is also very impressive, lasting almost two days on a single charge with me constantly using a mixture of calls and 3G surfing also. Amazingly the C510 is capable of holding a 4gb memory card (which I add is the only working remnants of myC902) .Ultimately the C902 was, and still is, my favourite phone Iíve ever owned but this phone is unbelievable value for money and I would definitely recommend it to others. Quite frankly, the C510 despite it not being a high-end phone really does cut it and Iím actually pleased in a weird way that I had my unfortunate accident with my C902. It does everything itís supposed to do quite well and in style. Its also had a lot more attention while out in view on the bar table than my previous phone which proves itís not about money all the time, good looks cost nothing. Well next to nothing.

Sony Ericsson C510 Features- 3.2 megapixels , Modem , Email . Camera / Video , Calendar , HSDPA , 3G , PC synchronisation , Games, Flash or light , Hands free headset, MP3 player, Quad band, Memory card slot , Stereo FM radio , Video calling , Candy bar phones , Bluetooth, Voice activated dialling , Poly ring tones , Alarm clock ,GPRS.
Related keywords for this review (Sony Ericsson C510): sony ericsson c510, cybershot, discount sony ericsson, used sony ericsson, unlocked sony ericsson