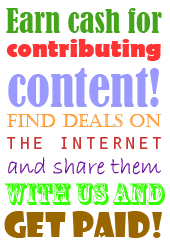 The Apple iPhone is so much more than just a mobile communication device. It's a music player, a video player, a games console and much more.
Contributed Review By: Tracey
Published: November 18 2009
A great phone for a technophobe! I must say, I was very doubtful about the whole iPhone thing, having only just got the hang of the important functions on my existing mobile. But my gadget-mad husband persuaded me that it would be a fantastic addition to my life. I really didn't like the sound of it and thought it would be far too complicated.

What can I say? I'm a convert! The phone truly is amazing. Without having consulted the instructions AT ALL, I can text, access the internet, look on YouTube, take photos, send e-mails... It has a brilliant 'maps' thing...in the car I'm totally dependent on TomTom, but now I have a phone which can locate exactly where I am and draw me a map of where I need to go...all in a matter of seconds. No more getting lost...ever again! Anyone who knows me will realise what a big deal this is to me.

Sending text messages or e-mails is so easy, even when being bounced about on the train. The keypad works really well, and the 'predictive text' element is actually very helpful and intuitive, unlike the one on my last phone. Already I can type out a message quicker than I could text one on my old phone, and I was quite a fast texter.

It does so many clever things...if you turn it sideways, whatever youíre looking at turns from 'portrait' to 'landscape'. If you're trying to look at a website and the text is too tiny, you put your fingers on the screen and move them apart, and it zooms in. Incredible! Who on Earth thinks up these functions?

I have used iTunes to download music onto it, which is very quick and easy. Itís also more than simple to have a sort through the music to choose what you want to listen to...again, all without a whiff of an instruction manual. The sound quality is superb with earphones, but if you want to carry it around the house to provide an accompaniment to housework, you do need to have the volume on full and it can sound a little tinny at full blast. This sort of intensive use does flatten the battery quite quickly.

The phone itself looks smart and is surprisingly lightweight and thin. It's black with a nice touch of chrome, and the fact that it only has one button on the front gives it a sleek finish.

Downsides? Internet usage takes its toll on the battery, but I suppose thatís to be expected. Also, it doesn't fit in the mobile phone compartment in my handbag. And the biggest drawback? That my husband is totally fascinated with it and can't leave it alone. But never fear Ė it's quick and easy (and you donít need the instructions...) to lock the handset with a code to keep busy little fingers away from it. I guess he'll have to buy his own!
Related keywords for this review (Apple iPhone): iphone, apple iphone, iphone review, new iphone, unlocked iphone, iphone deals