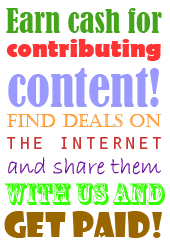 If you are planning at driving trip to the European mainland this gadget could save you a bundle in petrol costs by way of preventing you from getting lost and ending up in Berlin instead of Barcelona.
Contributed Review By: Thomas
Published: November 18 2009
This piece of kit is a lifesaver. Not only can it help you with directions but I'm sure it will save more marriages than counselling. No more arguing over poor directions or where to go. All the features of the Standard One but with a Wider Screen.

The system has many useful functions.

1. Basic GPS - To get from A to B. This can be via postcode, location name etc. Generally very good just get to the area you know and let the TomTom take you from there. See downside point 2.

2. Points of interest - Can include anything from restaurants & cinemas to your local funeral director - Many free sites to download from.

3. Speed camera details.

4. Speedo - My 2002 Mondeo under clocks by about 10% and I've only just noticed so I can now get everywhere 10% quicker without worrying about speeding - This is Great news.

5. Updates from TomTom website including map corrections etc. You will need these.

6. Maps for Europe - If you pay the extra cost. If you think you might need them buy a system with this included. Much cheaper than purchasing them afterwards.

7. Many customisation options including various voices etc.

Downsides

1. If you know where you are going don't follow it. It certainly does not always go the fastest route. Get to the area you know then let TomTom do the rest. This will save you hours of stress wondering why you've just driven in a huge circle.

2. The beep to tell you that you are speeding. Yes I know - Turn it off.

3. Being continually told to stay right at every junction on a motorway. Please. You only need to say when to get off. Don't think there is much you can do about this and trust me it really starts to be annoying on a long journey.

4. Battery Life - Not great. Make sure you always carry an in car charge (which is supplied luckily).

5. Not always accurate. I was happily driving on the A1 when all of a sudden according to the TomTom I was doing 70 in a 30 and it went crazy at me. If I had braked at this point I would have caused a huge pile up and certainly would not have been here to write the review.

6. Very tempting to play the game of beat the estimated time of arrival - Not good for your licence.

From the above you would probably think I really hate the system - Well I don't. Itís one of the most useful things I've ever purchased. No more stopping at the side of a road and picking up a map. Being male I can't ask directions as this would just prove we are the inferior species.

If we are honest I bet the system pays for itself in saved petrol, time and counselling that follows being late for a holiday with the in-laws.

Put me in an area I've never been before and I swear by the system. Itís great.

Take it out in your home town and try and use it to work out a quicker route and you'll quickly find yourself stuck in a traffic jam at 7pm. I don't know how but it has happened.

Anyway I hope everyone find this of use and enjoys their purchase whichever model they choose.
Related keywords for this review (TomTom One IQ Europe): tomtom, tom tom, tometom one iq europe, cheap tomtom, discount tomtom, tomtom europe review, tomtom europe comments, tomtom european maps, tomtom features