(1)

(12)

(70)

(97)

(19)

(4)

(286)

(31)

(850)

(67)

(28)

(19)

(40)

(129)

(327)

(91)

(341)

(1)

(1)

(483)

(12)

(188)

(48)

(41)

(1)

(118)

(8)

(143)

(69)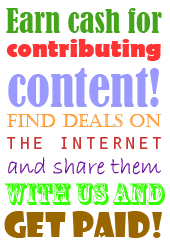 Books & Magazines
Showing discounts 1 to 10 of 70

20% off MasterChef at Home book

| Site: Argos
Now just £10.99, the MasterChef at home hardback book is an ideal gift for fans of the TV series with John Torode and Greg Wallace. The book includes over 200 recipes from the show, plus lots of helpful hints, tips and menu ideas to help you become a MasterChef in your own kitchen.
More Info - Hits: 312 - Votes: 0






15 Roald Dahl Books for Only £15.99

| Site: The Book People
Save Over £69 on Roald Dahl Collection. This awesome set includes timeless classics like Matilda, The BFG, James and The Giant Peach, Charlie and The Chocolate Factory to name a few! This is wonderful saving and works out to only £1.06 per title!
More Info - Hits: 1871 - Votes: 0


Ben 10 Collection Under £8.00

| Site: The Book People
Ben 10 Easy Reader Collection is made up of 10 titles for readers from the age of 7 upwards. Stories are brightly illustrated showing the advetures of Ben 10 and his Alien friends.
More Info - Hits: 121 - Votes: 0






How Very Interesting Peter Cooks Universe 65% off

| Site: Amazon
£6.49 off How Very Interesting- Peter Cooks Universe. Amazon also offers a Free Super Saver Delivery option delivery within 3-5 days if selected, which is free of charge and adds no extra cost to this offer. Gift options are also available.
More Info - Hits: 91 - Votes: 3


Purr More, Hiss Less 65% Off

| Site: Amazon
Get £10.73 (65%) off this title, Purr More , Hiss Less. Additional offer of Free Super Saver delivery (delivered within 3-5 days) if chosen.
More Info - Hits: 90 - Votes: 3





Like us on facebook for another way to stay in the loop and never miss a freebie, competition or amazing deal.