(1)

(12)

(70)

(97)

(19)

(4)

(286)

(31)

(850)

(67)

(28)

(19)

(40)

(129)

(327)

(91)

(341)

(1)

(1)

(483)

(12)

(188)

(48)

(41)

(1)

(118)

(8)

(143)

(69)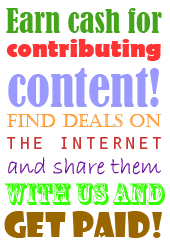 Automobiles
Showing discounts 1 to 10 of 12

Half Price Tom Tom XL

| Site: Comet
This is the classic Tom Tom sat nav with traffic updates. You will also receive a free travel pack, including carry case and charger, worth £30 when you purchase this Tom Tom sat nav.
More Info - Hits: 133 - Votes: 1




£30 off Binatone B350 Sat Nav

| Site: Sainsburys
Looking for your first sat nav, then try this entry level sat nav with £30 off. It has a 3.5inch screen which is protected for all weathers. It has got an address function and is pre-loaded with UK and Ireland mapping, and also shows the locations of speed cameras. Comes with 1 year guarantee. Unless you want a real top of the range model, then this is simple and easy to use model. Qualifies for free delivery.
More Info - Hits: 110 - Votes: 1








Save £45.00 on the Graco Junior Maxi Hi Back Booster Seat Metropolitan
| Site: Halfords
Currently at Halfords you can save £45.00 on the Graco Junior Maxi Hi Back Booster Seat Metropolitan and also have the convenience of a trainer member of Halfords staff fit it for you free. My son has this seat and what I particularly love about it is the way that it keeps the seatbelt fitted neatly and does not rub. I also love the cup holders and so does my son. Great car seat at a great price - I would thoroughly recommend this offer.
More Info - Hits: 131 - Votes: 2


50% Off Tom Tom Classic Sat Nav

| Site: Currys
Tom Tom Classic Sat nav with maps of Uk plus all of Europe. Over 50% off in this offer. The TomTom XL Classic Black Edition GPS Sat Nav System features maps for the UK, Ireland and the rest of Europe, allowing you the complete freedom to take to roads wherever and whenever you choose.
More Info - Hits: 123 - Votes: 3







Like us on facebook for another way to stay in the loop and never miss a freebie, competition or amazing deal.