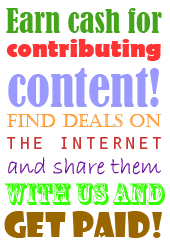 If you have a question, suggestion, complaint or proposition for us please contact us on the email address below. We have chosen to write out the special characters of the email address to avoid being spammed.
feedback at offeroasis dot co dot uk

Like us on facebook for another way to stay in the loop and never miss a freebie, competition or amazing deal.